RESTAURANTS
Japanese Restaurant MATSURI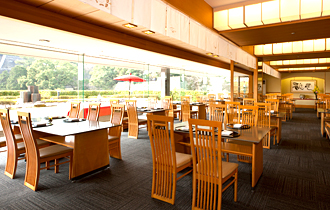 MATSURI offers seasonal Japanese delicacies using fresh ingredients of local produce. Please enjoy the tastes and the beauty of our dishes carefully-prepared to reflect each season. Every table commands a view of Kumamoto Castle. Private Japanese-style rooms, which are comfortable and quiet, are also available.
Open: Click for details.
Our passion to cuisine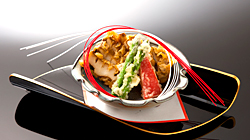 Chefs are putting their hearts in making each dish to preserve traditional Japanese cuisine and the tastes of "MATSURI".
Our passion to Sake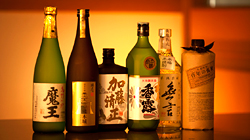 We highly recommend that you enjoy local sake or shochu (spirit distilled from barley, sweet potatoes, or rice) with local fish. We offer a wide variety of local sakes from popular to rare ones.
LOTUS GARDEN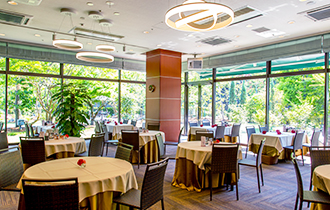 With its soft lighting and special seats in the fresh breeze, LOTUS GARDEN is the perfect place to chat with friends or simply while away the hours.
We create vibrant, stylish dishes using select seasonal ingredients, all in a restaurant offering a picturesque view of Japan's four seasons. From light snacks to full course meals, our chef offers a wide range of cuisine to accompany your precious moments.
Open: Click for details.
Chinese cuisine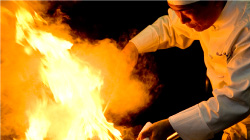 Based on the concept of "医食同源" ("A balanced diet is the best medicine"), we create unique dishes that bring together the five tastes in perfect harmony. Our cuisine embodies the Cantonese saying "Guangzhou, the capital of food".
Western-style dishes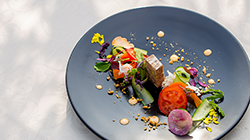 Enjoy a rich selection of dishes that combine tradition with fresh trends and originality. We are sure that young and old alike will feel at ease and enjoy a pleasant dining experience.