OTHER FACILITIES
Wedding halls
Shinto-style "KINJYODEN"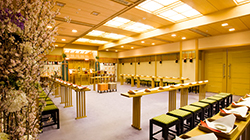 The shrine inside this hotel belongs to the branch of Kato Shrine that enshrines Kiyomasa Kato.
Christian-style "CARITAS"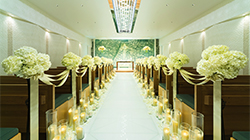 The name Caritas means love and compassion in Latin.
Christian-style "GARDEN CHAPEL"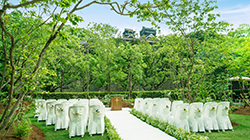 The chapel surrounded by greenery is nothing less than a chapel in the woods.
Tea Lounge CHIBAJYO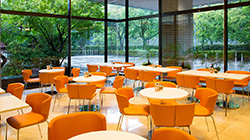 The tea lounge with floor-to-ceiling windows that overlook lush greenery offers you the chance to take a deep breath and relax. The menu includes teas, coffees, refreshments, light meals, and other seasonal dishes.
Open: 9:30-19:00
Flower Shop "Flower Kitchen"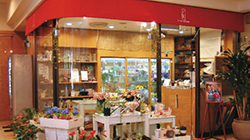 The shop offers a variety of fresh flowers of the season to create original designs for your bouquet or arrangement.
Open: 10:00-19:00
KKR Hotel Kumamoto Dressing Room / "TAKAMI BRIDAL"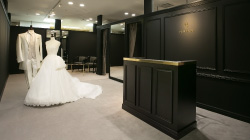 Our exclusive bridal stylists offer total coordination for the bride and groom, not only wedding dresses but also accessories that complete a sophisticated style.
Open: 10:00-19:00
KKR Hotel Kumamoto Beauty Salon / "Hair Create My"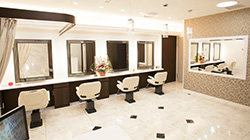 The beauty salon provides various kinds of beauty services, including kimono dressing, hair styling, and pre-wedding beauty treatments.
Open: 10:00-19:00
Photo Studio "Best-Anniversary"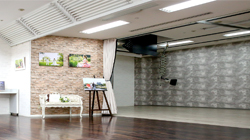 Its professional photographers turn your special moments into forever memories.
Open: 10:00-19:00
Pet House "PEDREAM"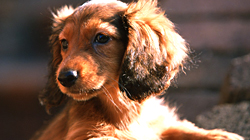 If you are staying with us with your dog, our "PEDREAM" is available for your beloved dog. It provides a safe, secure and comfortable environment for your dog while you are away. The pet house is equipped with surveillance cameras so that owners can see their dogs without going to the pet house. Please feel free to contact us if you need more information.
Rates
(Large dog) * 2 cages
(Small or medium sized dog) * 1 cage
Guidelines
Puppy training pads and waste bags are available for free. Please bring your pet's food, bowl, lead, and other required items. Owner's signature on agreement form is required.
Requirements
Vaccinated dogs only
Number of cages
8 cages
Parking area
| | |
| --- | --- |
| Basic rate | 300 yen for the first 1 hour |
| Surcharge | 100 yen for each additional 30 minutes |
| Stay | 1,000 yen for an overnight park |